On 6 Dec, 2022, Musawah organised a launch of the multi-authored book Justice and Beauty in Muslim Marriage: Towards Egalitarian Ethics and Laws in Addis Ababa, Ethiopia. The launch was held in conjunction with the transformational course, Islam & Gender Equality and Justice (I-nGEJ). In attendance were activists and advocates from Sudan, South Sudan, Somalia, Somaliland, Uganda and of course, Ethiopia.
Representatives from women's rights organisations from the region, such as Strategic Initiative for Women in the Horn of Africa (SIHA) and Ethiopian Women Lawyers Association (EWLA), were also in-attendance so you can imagine what the atmosphere was like: brimming with passionate women working to claim the right to shape the interpretations, norms and laws that affect their very lives.
The event started with a fireside chat with two of the 17 authors of the book, Zahia Jourou and Sara Ababneh (you can read their detailed biographies here), alongside Ziba Mir-Hosseini, one of the editors of the book, and the longtime central voice of the movement and a pioneering Islamic feminist scholar, amina wadud. In other words, four women came together from very different contexts, but all demanded for an alternative understanding of Islam that recognises equality and justice in the context of changing times and circumstances.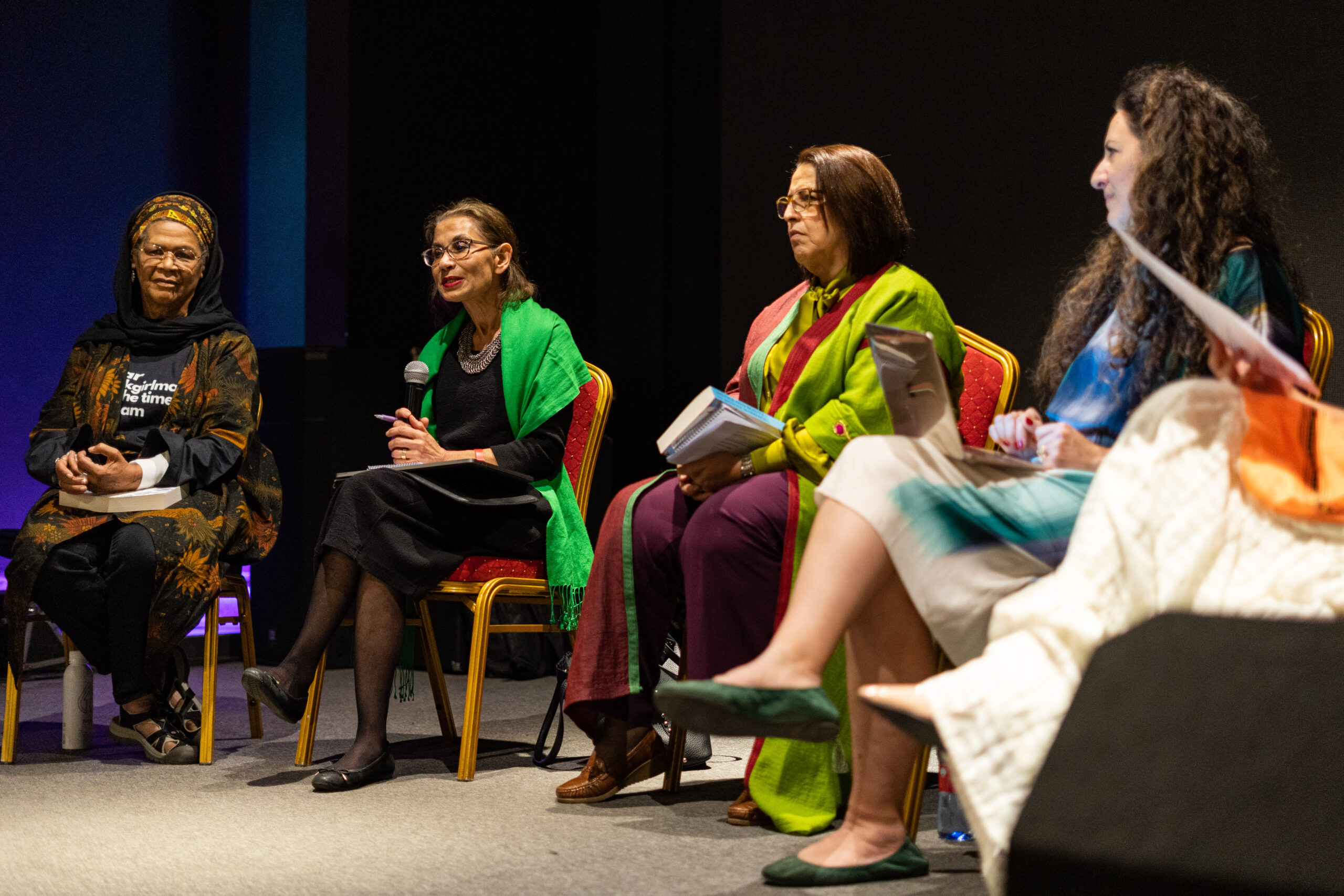 One thing from the panellists that was visibly strong: all of their collective endeavours come from diverse experiences but are unified by something. For amina, it was being raised in a God-centered household, experiencing different religions, and being introduced to Islam only to take a progressive focus on Qur'an exegesis. Zahia's work was catalysed by the 2011 revolution in Tunisia, inspiring her to study the roots of discriminatory provisions against women and the reformist approaches to Muslim family laws; Sara's own marriage led her to challenging patriarchal stereotypes of marriage in Islam; and Ziba fought for her own right to divorce, twice, and has gone on to become a central voice in discussions around gender relations in Islam.
The book, Justice and Beauty in Muslim Marriage, brought everyone together to not only critique the systematic oppression of patriarchy through the Qur'an, Hadith, lived realities and laws and practices, but to also re-construct a vision and reality of a marriage that is nurturing, just, beautiful and egalitarian.
During the event, amina said: "Respect the work, but also respect the rest."
Ethiopian women's rights activist and Musawah's Communication Advisor, Nebila Abdulmelik reflected on these words, saying it hit home, "it feels like an anthem I've been striving to live by and really believe in…and think it aligns very well with what Islam teaches us. That our bodies have rights over us, so the rest is a necessity. But also that when we do work, we do our best. We strive for excellence."
These words of amina in practicing rest as resistance is part and parcel of the movement-building work that Qur'anic values of beauty (ihsan), affection (mawadda) and compassion (rahma) are all about. Another major takeaway for all of us there.
Personally, I was a mixed bag of adrenaline and awe. For one, as the moderator of the panel and having read the book, I still learned so many new concepts and approaches from the authors as they were explaining the process of writing their chapters. For instance, the story and strategy behind the success of inheritance law reform in Tunisia using religious arguments, human rights frameworks, constitutional debates, and case studies of people's lived experiences that Zahia explained with a confident poise.
And sitting beside her, Sara talked about a uniquely familiar concept of "history of the present" which is essentially how we use historical accounts i.e., patriarchal concepts and rationales inspired by scholars from Ancient Greece and Rome, to justify what we do in the present in families and in the wider society. She mentioned how Muslim societies conveniently ignore the lessons of the Prophet Muhammad's monogamous twenty-five-year-long marriage with Khadija, an independent businesswoman who employed the Prophet, was married twice before and was older than he was.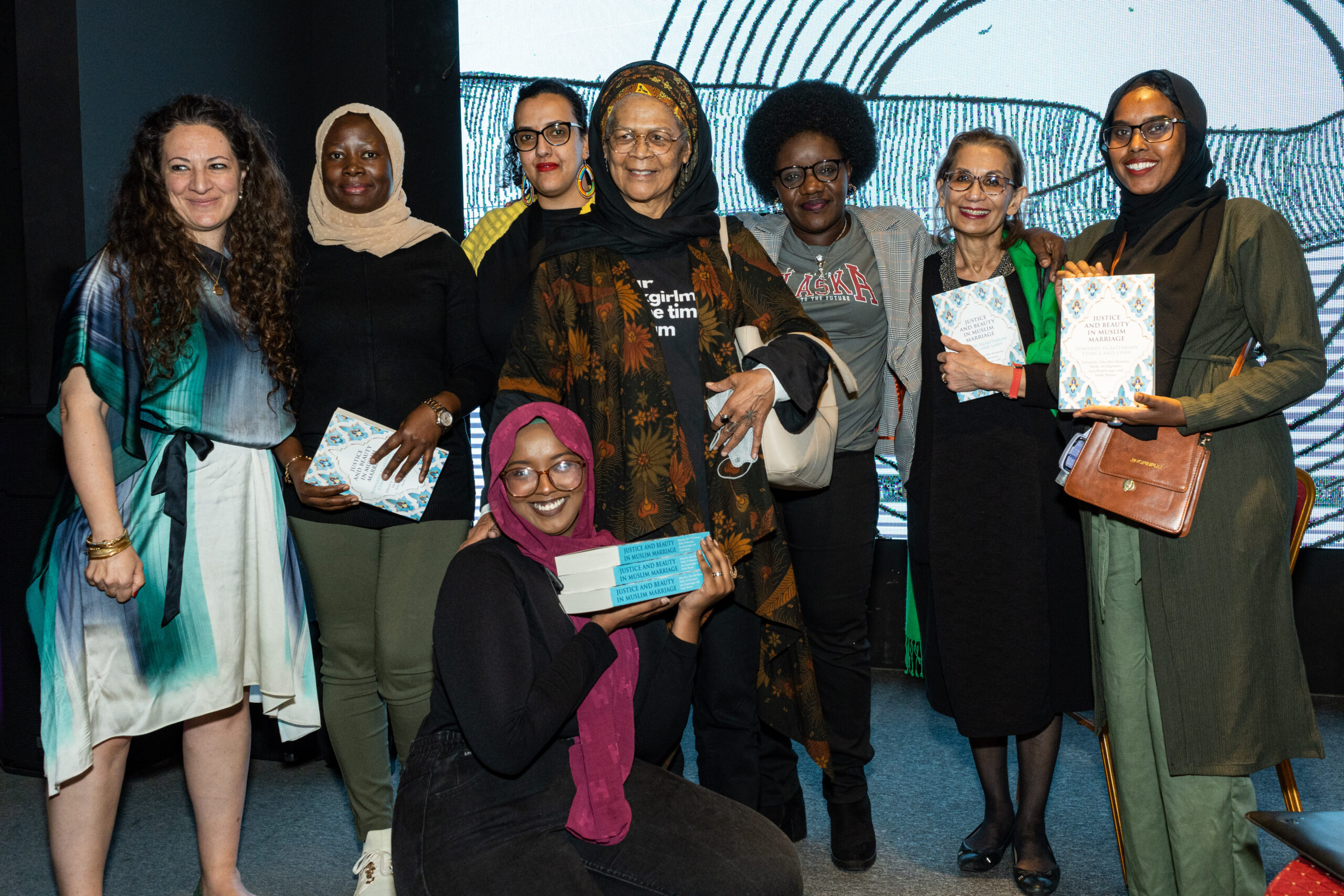 Every word in the book came alive as the authors spoke about it with candour and through their own personal reflections on the journey that brought them here in Addis Ababa to share this knowledge with the world.
I cannot stress enough how honoured I am as a newly married Muslim woman to have met these women and learn more about alternatives to patriarchal discourses. If anything, my conversation with them only cemented my faith in the justice of God and the importance of researching and interpreting the scripture through an intersectional feminist lens.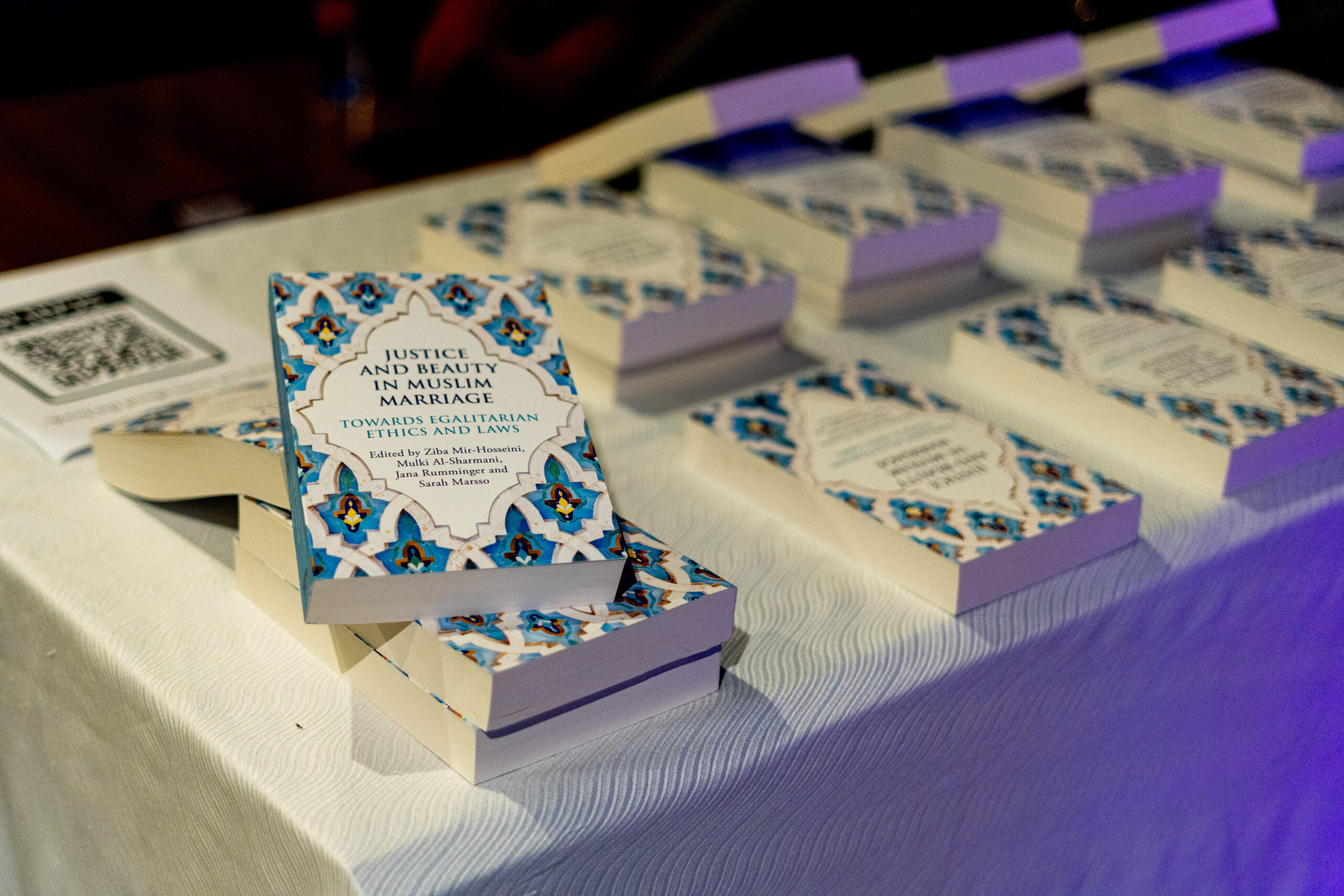 If you would like to buy the book, you can find multiple online retail sites on our website here.You can also download our Feminist Reader's Guide that provides a glimpse into the book to make it more accessible for readers, and more approachable for reading groups who want to discuss the topics.
Fatima Qureshi is the Communications and Outreach Lead Officer at Musawah.