Joint Call to Support Muslim Women in Sri Lanka
Read our joint call to the 17 Muslim Members of Parliament (MPs) in Sri Lanka who have taken regressive positions on reforms of the Muslim Marriage and Divorce Act (MMDA) 1951 and we demand that they reverse their positions to allow the process of reforms to move forward.
We feature updates of our work and from advocates, activists, feminist scholars, and human rights defenders who are the heart of our movement, fighting for reforms toward equality and justice in Muslim contexts.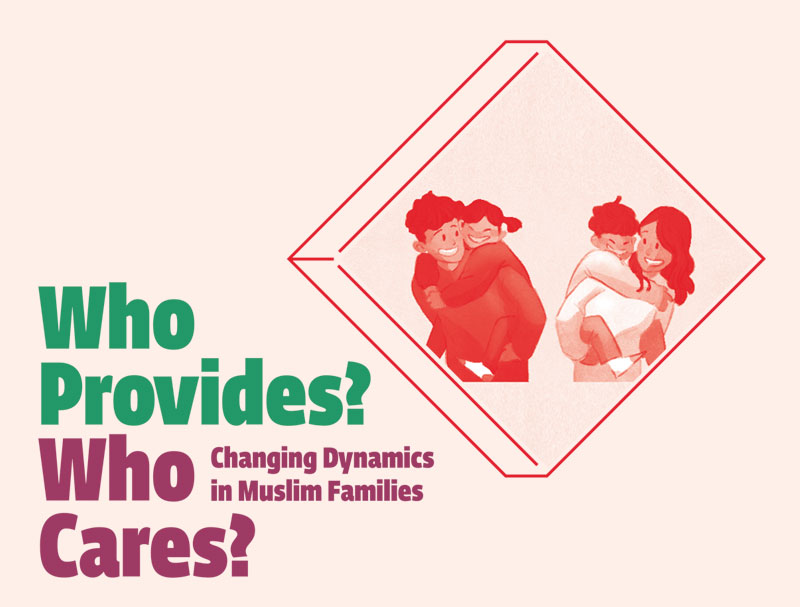 This thematic paper examines economic and parental rights and responsibilities in Muslim families using the holistic Musawah approach, which integrates Islamic teachings, international human rights principles, national guarantees of equality, and realities of women's and men's lives today.
A global report with stories and findings from the Global Life Stories Project, in which teams from nine countries (Bangladesh, Canada, Egypt, Gambia, Indonesia, Iran, Malaysia, Nigeria, and the United Kingdom) documented women's life stories to better understand their experiences with qiwamah and wilayah.
This toolkit, which introduces key elements in the Musawah Framework for Action and key messages, is a tool for building knowledge and mobilising for equality and justice in the Muslim family.
Equality
Equality for women is the defining issue for this century and a solution to global threats like conflicts, climate change and poverty. The Muslim world is front and center of this issue based on decades of regression. Musawah is a beacon of hope to Muslim women and men who know that their faith is not based on the repression of half the population.
Feminism
God cannot be God if God is unjust.
Patriarchy
The Quran did not invent or introduce patriarchy.
Islam
A major lesson from being a part of the feminist women's movement is recognising that Islam is not precious, it is not brittle, it will not break.
Le Coran
Le Coran est par nature un texte réformateur, un texte qui sème des principes éthiques tels des graines, pour les laisser germer et pousser selon la luminosité, la fertilité du sol, et la chaleur de l'endroit où elles sont semées. Ainsi le message du Prophète Mohammed a établi des principes éthiques égalitaires accompagnés de mesures graduelles pour l'établissement, à terme, d'une société plus juste.
Quran
Tawhid means Allah is One Unique Unity. The Tawhidic Paradigm means Allah Unites pairs and opposites into this sacred unity, with reciprocity, equality and dignity.
Role Model
My grandmother is my role model both as a human being and a Muslim. Women like her have managed to struggle peacefully through a male dominated society, to fully seize their place and to unfurl their lives as they should be.
Subscribe to our newsletter